Ambition. Four straight league wins has rocketed Tottenham Hotspur up the table, now sitting in second place, just five points behind first place Leicester City. A massive Sunday looms for the league title, with the top four teams all battling it out. The day starts with Arsenal hosting Leicester, and after Tottenham travels to face Manchester City, a far better picture of the top-4 should emerge.
Spurs's strength of late has come from its defense, as Kevin Wimmer has done an admirable job filling in for Jan Vertonghen and Hugo Lloris has remained elite. The key against City may come in attacking the goal, as Leicester City battered a depleted Citizens' defense last weekend. With Yaya Toure likely to lift a heavy load in the City midfield, the imperative will be for Spurs to outgun City in the center of the pitch. The duo of Mousa Dembele and Eric Dier look up for the task.
The Manchester City team Spurs face sits in fourth place, just one point behind Spurs and Arsenal. The Citizens were devastated by their 3-1 loss to Leicester last weekend, severely injuring City's chances of winning the title. Manuel Pellegrini's team has been devastated by injury, as Wilfried Bony, Eliaquim Mangala, Bacary Sagna, Jesus Navas, Fabian Delph, Samir Nasri, and Kevin De Bruyne are all facing long term absence. The attack has relied on Sergio Aguero, Raheem Sterling, David Silva, and Yaya Toure in face of those injuries, and will test a Spurs defense that has been resilient the entire season. The game changer may come in Vincent Kompany, who is prepared to return to the City starting XI after last starting in November.
Can Tottenham stay ahead of City, and perhaps even push towards top of the league with a win? We shall see.
How to Watch
Date/time: Sunday, February 14, 2016, 4:15 p.m.. (UK), 11:15 a.m. ET (USA)
Venue: Etihad Stadium, Machester, UK
Official: Mark Clattenberg
TV: NBC Sports Network (USA), Sky Sports 1 (UK), Sportsnet World (Canada), Fox Sports 4 (Australia), other listings at livesoccertv.com
Streaming: NBC Sports Live Extra (USA)
Radio: Audio streamed at tottenhamhotspur.com, also BBC Radio London and TalkSport
Projected Lineup
Time for the big boys. With the first week of rest for Tottenham Hotspur in a month, Mauricio Pochettino is in great shape to pick his ideal XI. We are predicting Davies and Walker play the fullback positions due to their defensive adeptness, while Eriksen, Alli, and Lamela fill in at attacking midfield behind Harry Kane. Don't be surprised though if Son Heung-Min starts over Lamela, Danny Rose over Davies, or Kieran Trippier over Kyle Walker.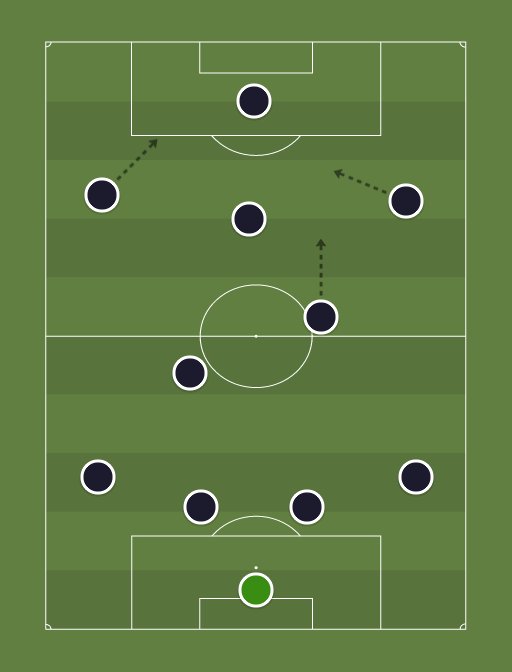 Prediction League
As for the Prediction League, Mechanick and Ed both dropped perfect predictions last week, making for a tough 3 way battle at the top of the table. The rules remain the same in the Prediction League -- one point for a correct prediction and a bonus point for getting the score correct. Here are the current standings:
| | |
| --- | --- |
| Name | Score |
| Mechanick | 19 |
| Matthew Pachniuk | 17 |
| Ed F. | 17 |
| Ben Daniels | 15 |
| Dustin Menno | 15 |
| GN Punk | 14 |
| Jake Meador | 13 |
| 55thVin | 12 |
| Luke Zimmerman | 11 |
| Michael Caley | 10 |
| Skipjack | 10 |
| Bryan A. | 10 |
| Earl of Shoop | 10 |
| Salmon Chase | 9 |
Dustin Menno: We're better than City, healthier, and more fit. We have momentum and a six match unbeaten streak. There's no reason why we shouldn't win this match. 2-1 City
Skipjack: 2-2 Draw. We can't have nice things.
Ben Daniels: City are an overrated joke. 3-0 Spurs
55thVin: Yo, City are a f****** mess at the back. Demichaelis and Otamendi are getting pulled apart easier than string cheese these days, and with limited midfield protection to break up play, that will be a problem for Citeh. It could be especially ugly if Yaya has a rough go of it early and gives up.
City, Aguero, and an interested Touré are always dangerous at home, but my uncle--responsible for much of my out of school education--always told me to never bet the end of a streak. 2-1 Spurs
Luke Zimmerman: It me, ye of little faith. I want to believe, but City is still equal parts a damn good/talented team and terrifying. 2-0, those other guys. Sigh. 2-0 City
Earl of Shoop: 2-0 Spurs. City are good but we're better. Plus we really need to keep working on our last few years' cumulative goal difference vs them.
Matt Pachniuk: New Team. New Era. Folding in the second half is a thing of the past.  Bring it.  2-1 Spurs in a massive win.
Jake Meador: 1-1 Draw. Winning at the Etihad is a tall order.
GN Punk: Yes, the Etihad has not been kind to Spurs in recent years. That being said, we are catching City at the right time. Silva is banged up, KDB is MIA, and Kompany is still not fit. We have everyone except for Jan, and lest we forget that we thrashed them when they had all of these players early in the season when every pundit was ready to hand them the title. Screw pessimism. Spurs 4-1
Brian Mechanick: Despite their flaws, City still terrify me. I foresee Aguero getting the first, Kane the equalizer, and everyone goes home with a point each. 1-1 Draw
Ed F.: 3-2 Spurs. We take an early 2-0 lead, City pull it back to 2-2, Aguero misses a sitter and then Kane stamps on Toure's head and scores the winning penalty. The wrongs of 2012 are finally righted.
Bryan Ashlock: I can't decide whether the pull of history or the allure of destiny is stronger. I'm betting they're about equal. 1-1 Draw
Salmon Chase: TBD
Michael Caley: TBD